RVs and RV parks have long held an essential place within North America's dynamic travel culture. However, in recent years, as preferences in travel continue to transform and an increasing number of individuals opt for unconventional and adventurous vacation choices, RV parks have emerged as a favored option for many travelers.
In the context of Custom Private Equity, it's vital to examine the landscape of 2023. Presently, the RV park industry holds unprecedented relevance. The focus on flexibility, personal space, and the growing desire for outdoor experiences has made these a central attraction for both leisure travelers and long-term nomads.
The continual global shifts in travel patterns have solidified the RV park industry as a critical component of North America's economic framework.
For interested partners, whether they're current RV park owners, aspiring entrepreneurs seeking opportunities, or those simply interested in understanding this intriguing industry, an in-depth analysis of RV park industry statistics will deliver invaluable insights and actionable guidance.

The infographic below provides an overview of the industry's growth. Visit https://www.roverpass.com/blog/rv-park-industry-statistics/ to learn more about the details.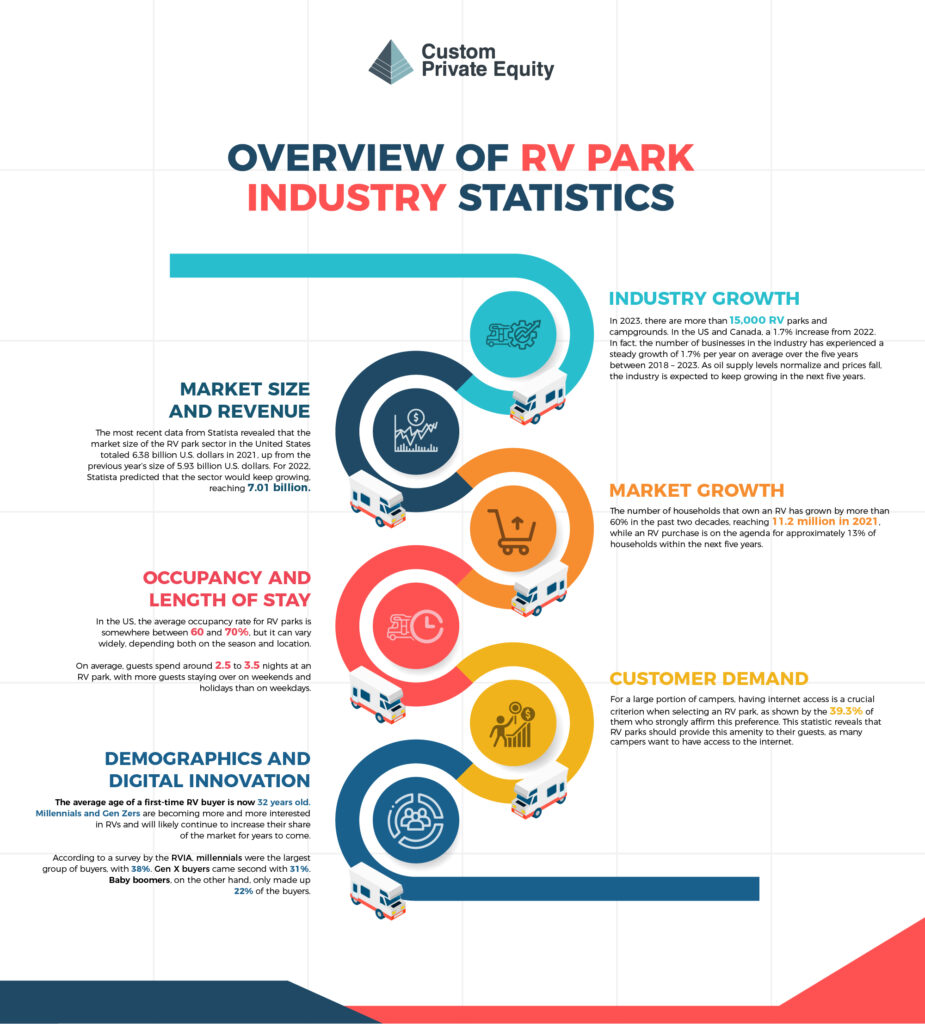 Custom Private Equity has an incredible opportunity for eligible partners. Read this blog post to learn more and contact Paul Anthony if you're interested.